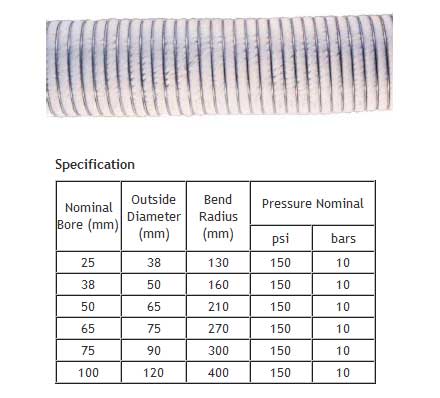 Description
Composite hose made from polyester and polyamide fabrics and films. Inner and outer wires are galvanised mild steel.
Classification
Heat Group 6 Hose
Manufacture
Bituflex is suitable for temperatures to +150°C continuous and to +180°C in surges, however, pressure ratings should be reduced by 50% when temperatures exceed 100°C.
Principal Applications
Ideal for the transfer of most hot fluids at elevated temperatures.
Safety Note
Bitumen is generally handled at elevated temperatures. Medical specialists advise that burns from bitumen usually affect the full thickness of skin, generally requiring a skin graft. Use of suitable personal protective equipment is strongly recommended.
Standard Production Length
20 metres